Exhibition
Exhibition
The exhibition presents a selection of texts and key projects by national and international authors from the Critical Daily blogzine, illustrating various critical design methods. The installation of texts and visual documentation in the space foregrounds the project's background and authors' critical approach, rather than the project output's final design. The viewer is thus compelled to read and not only perceive the aesthetic level of the exhibited works.
The website www.critical-design.com – which was created on the occasion of the exhibition and the Designers Troublemakers International Symposium – encourages interactive participation and offers a space for designers to participate in mapping these methodological approaches. The exhibition is aimed both at designers and a critically-minded audience which is interested in design as a discipline that shapes our contemporary world.

CRITICAL DE?!GN
DESIGNERS TROUBLEMAKERS
Exhibition about critical graphic design
1– 16/9/2022
MEDIUM Gallery, Bratislava
Curators: Katarína Balážiková, Lenka Hámošová
Curators' text
The international exhibition CRITICAL DE?!GN / Designers troublemakers talks about critical design as an advocate for change. The position of the designer is changing in today's media society, as well as the influence of design studies. Its field of action is much broader – the designer needn't serve only the market, but also choose the content to communicate. The design we create is no longer just a tool, it is also a carrier of messages and itself becomes an important message and a reflection of the times in which we live.
Critical design can have various faces and names. Some theorists or practitioners call it socially engaged, while others call it reflective or speculative. However, it has the same goal – it wants to bring about changes in society, to highlight problems, to ask questions, to provoke debate, and to question the seemingly unquestionable. It needn't be the solution to a problem – it can be the creator of it.
The exhibition and symposium explain critical approaches in design through a variety of methodological approaches by international and local designers, which are presented through selected practical examples. Often these are not established and strictly defined methods, but creative authorial approaches based on a sincere interest in one's surroundings, questioning the established ruts of the design profession, and taking a critical reflection on our society. Design thinking here is not subservient to the demands of industry, but – in conjunction with critical thinking – rather functions as a tool of knowledge that can bring a different way of looking at the world and the ways we design for it. Each author's approach is unique, but from the methodological perspective specific practices can be decoded and inspire other designers and critical thinkers to replicate them in a different context. For Slovak professional and lay audiences alike, this exhibition can provide a long-missing stimulus for reflection and an impetus for their own critical thinking.
The exhibition presents a selection of texts and key projects by national and international authors from the Critical Daily blogzine, illustrating various critical design methods. The installation of texts and visual documentation in the space foregrounds the project's background and authors' critical approach, rather than the project output's final design . The viewer is thus compelled to read and not only perceive the aesthetic level of the exhibited works.
The website www.critical-design.com – which was created on the occasion of the exhibition and the Designers Troublemakers International Symposium – encourages interactive participation and offers a space for designers to participate in mapping these methodological approaches. The exhibition is aimed both at designers and a critically-minded audience which is interested in design as a discipline that shapes our contemporary world.


Exhibiting authors biographies
Brave New Alps – Bianca Elzenbaumer (IT), Fabio Franz (IT)
Brave New Alps produce participatory design projects that engage people in discussing and reconfiguring the politics of social and environmental issues. They combine design research methods with radical pedagogy, feral approaches to community economies, and lots of DIY making and organising. The association currently comprises the two founding members Fabio Franz and Bianca Elzenbaumer, as well as Martina Dandolo, Paolo Plotegher, Giovanna Zanghellini, Giampiero Benvenuti, Carlo Bettinelli, and Maria Pasqualini.
Kate Crawford (AUS)
Kate Crawford is a writer, composer, producer and academic. She's a principal researcher at Microsoft Research (Social Media Collective), the co-founder and former director of research at the AI Now Institute at NYU, a visiting professor at the MIT Center for Civic Media, a senior fellow at the Information Law Institute at NYU, and an associate professor in the Journalism and Media Research Centre at the University of New South Wales. She is also a member of the WEF's Global Agenda Council on Data-Driven Development. Her research focuses on social change and media technologies, particularly on the intersection of humans, mobile devices, and social networks. She has published on the cultures of technology use, and how media histories inform the present.
kuda.org – Branka Čurčić (SRB), Zoran Pantelić (SRB)
New Media Center_kuda.org is an independent cultural organisation. Since 2001 it has brought together artists, theoreticians, media activists, researchers, and the wider public in the research of contemporary art theory and practice, cultural policies, activism and politics. kuda.org tends to make interventions in the sphere of research and artistic and social experimentation within the field of art and cultural production, from the position of institutional critique and the critique of cultural policies. Facing processes of cultural industries and the culturalization of politics and art, the collective aims to map and encourage acts of critique and resistance to the commodification of the results of art production, including attempts at transformation. It also critiques the relations of production in art production and outer-art social processes reproduced through shifts of ideological and "political" matrixes, which are in the last instance the consequence of people's recuperation.
Barbora Demovičová (SK)
Barbora is a graphic designer from Slovakia, currently based in Berlin. She works independently and in close collaboration with other designers and experts. Besides developing conceptual and design solutions for various clients, with a focus on visual identities and social media, she is interested in exhibiting, AR design, politics of design, intersectional feminism, social and climate justice, illustration, and writing.
Noel Douglas (VB)
Noel is an artist, designer, activist, educator, and writer. His studio and street work ranges across all media, but is primarily in the graphic arts. He has shown internationally, and gives regular talks on how images, graphics, and memes are used in social and political struggles.
Noortje van Eekelen (NL)
Noortje van Eekelen is founder of ACED, an interdisciplinary platform for design and journalism. ACED initiates and offers diverse activities for knowledge development, experimental production and public programs. The ACED Foundation was established in 2018 and has cultural ANBI status.
Van Eekelen has (inter)national experience as a designer as well as a background in the journalistic field. From 2012 – 2020 as a MA and BA lecturer, she was affiliated with the Design Academy Eindhoven and AKV St. Joost. Van Eekelen has an MA Design from Sandberg Instituut.
Futuress – Mio Kojima (CHE), Maya Ober (CHE), Nina Paim (CHE)
Futuress is a hybrid between a learning community and publishing platform. Their mission is to radically democratise design education and amplify marginalised voices. Through various free public programmes, they problematize the role of design and foster critical thinking. Their work is literally for the future: they bring people together and support the community to craft their own narratives. As a queer intersectional feminist platform, Futuress strives to be a home for the people, histories, and perspectives that have been – and still often remain – underrepresented, oppressed, and ignored.
Miekke Gerritzen (NL)
Mieke Gerritzen, designer, artist, producer, director, was born in Amsterdam. She graduated from the Gerrit Rietveld Academy in 1987. In the early 1990s, Gerritzen was one of the first designers involved in the development of digital media in the Netherlands. Gerritzen is the founder of The Image Society. From 2009 until 2017 she was the director of MOTI, Museum of the Image. Mieke Gerritzen creates networks with numerous designers, writers and artists. In 2001, she started the All Media Foundation for the organisation and production of movies, publications, and events such as "The International Browserday" in New York, Berlin, and Amsterdam, and "The Biggest Visual Power Shows in Amsterdam and Los Angeles." Gerritzen was head of the Sandberg Institute design department from 2002 – 2009, the master course connected to the Gerrit Rietveld Academy in Amsterdam. Mieke Gerritzen has received many prizes, and gives lectures and presentations worldwide.
Hackers & Designers (NL)
Hackers & Designers is a non-profit workshop initiative that organises activities at the intersection of technology, design, and art. By creating shared moments of hands-on learning, H&D stimulates collaboration across disciplines, technological literacy, and various levels of expertise.
Hackers & Designers comprises nine people, of which eight form the 'H&D COOP' – a decentralised organisation that distributes power over finances and decision making. Current H&D COOP members are Loes Bogers, André Fincato, Selby Gildemacher, Anja Groten, Heerko van der Kooij, Juliette Lizotte, Karl Moubarak, and Margarita Osipian. Christine Kappé develops the H&D administrative and financial workflows that align with its flattened organisational structure.
The larger H&D community consists of a growing pool of international makers from diverse backgrounds. The aim of H&D is to stimulate and support exchange, learning and collaborations within this larger network of soft- and hardware developers, designers, artists, and researchers. It also seeks to create inspiring and encouraging spaces for the community to share skills, urgent topics, and interests, as well as concrete offers for commissions, exhibitions, guest lectures, and workshop facilitation.
Lenka Hámošová (SK)
Lenka Hámošová is a Prague-based artist, designer and researcher who focuses on the future implications of AI-driven media synthesis and the emerging synthetic media. She is currently pursuing her PhD at the Film and Television Faculty of the Academy of Performing Arts in Prague (FAMU).
Lenka graduated from Design at the Sandberg Instituut in Amsterdam, the Netherlands, and the Academy of Fine Arts in Bratislava, Slovakia. She is the co-founder of the festival of socially engaged art and design UROBOROS: "Designing in Troubling Times", and collaborates with Fresh Eye – the Czech platform for the study of visual culture.
Vladan Joler (SRB)
Vladan Joler is a professor of new media at the University of Novi Sad and founder of Share Foundation, an organisation that is dedicated to protecting the rights of Internet citizens. He leads SHARE Lab, a research and data investigation lab that explores various technical and social aspects of algorithmic transparency, digital labour exploitation, invisible infrastructures, black boxes, and many other contemporary phenomena on the intersection between technology and society.
Anja Kaiser (DE)
Anja Kaiser (born 1986, lives and works in Leipzig) has worked as an independent graphic designer since 2011. From 2014 to 2018 she was an artistic associate at the department of typography of the Burg Giebichenstein University of Art and Design. As part of her master studies at the Sandberg Institute (Gerrit Rietveld Academy Amsterdam), she started working on the project »Sexed Realities — To Whom Do I Owe My Body?«. This work recently received accolades at the international design biennial in Brno, and was acquired by the collection of the Cultural Foundation of the State of Saxony. In 2017 she received the INFORM award of the Galerie for Contemporary Art Leipzig, which honours design practices on the crossover between graphic design and visual arts.
Barbora Krejčová (SK)
Barbora Krejčová is a graduate of the Department of Visual Communication of the Academy of Fine Arts and Design in Bratislava (2020), where she completed her studies at Studio Space (formerly Studio 303) under the guidance of Marcel Benčík and Pavel Choma. In 2016, she completed her master's degree at the Department of Mass Media Communication and Advertising, Constantine the Philosopher University in Nitra. She currently works in Bratislava as a freelance designer that focus on graphic design for exhibitions, and also writes occasionally. She externally cooperates with the editors of Designum magazine and e-designum online magazine, both published by the Slovak Design Center. Since March 2022, she has become part of the Spolka collective, which is dedicated to inclusive and sustainable urban design and care topics. She is interested in alternative approaches in design.
Francisco Laranjo (UK)
Francisco Laranjo is a graphic designer and researcher, with a PhD in design methods and criticism from the University of the Arts London and an MA in Visual Communication from the Royal College of Art. His writings have been published in Design Observer, Eye, Creative Review, Grafik, Eye on Design, and Público, etc. He has been a visiting and guest lecturer at the Sandberg Institute (NL), CalArts (US), Royal College of Art, London College of Communication (UK), Zürich University of the Arts, and University of the Arts Bern (Switzerland), and speaker at the University of Applied Arts Vienna (Austria), University of South Australia (AUS), University of the Arts Split (Croatia), University of Porto, University of Lisbon (Portugal), etc. He is an associate lecturer at Central Saint Martins, editor of the Modes of Criticism journal, co-director of the Shared Institute, assistant professor of design at Lusófona University, and director of the Center for Other Worlds.
Peter Liška (SK)
Peter studied graphic design at the Academy of Fine Arts in Bratislava at the studio of Pavel Choma (2000 – 2006). Already during his studies, under Choma's supervision, he participated in the design and implementation of the permanent Biodiversity of Slovakia exhibition for the Natural History Museum of the Slovak National Museum in Bratislava. After graduation, together with his classmates he founded the pingpong studio. Under this brand they designed and implemented several exhibition projects, such as the permanent exposition at the Forestry and Wood Museum in Zvolen (Drevo vždy živé, 2015), and the exposition Nature of the Turiec Mountains in Martin (Andrej Kmet's Museum SNM, 2017).
Branislav Matis (SK)
Branislav Matis graduated from the Academy of Fine Arts and Design in Bratislava (PhD student), worked as an information designer in Prague and later again in Bratislava. In addition to his work at the Slovak National Gallery, he designs cultural projects, exhibitions and publications, works also as a teacher, workshop lecturer, and occasionally as a copywriter. He received the National Award for Communication Design – 2013, as well as final nominations in 2016 and 2020. He has co-organized the Kupé conference of graphic designers, several activist workshops and critical projects in Slovakia and the Czech Republic (On/Offline Rendezvous, Living Underground, Living Vandalism, as part of the Open Design Studio Open Neon, Visible Data, Data:Democracy)- His main professional interest is the level of meaning of visual communication- its psychological, philosophical and social aspects. A special skill in problematizing processes- a loose approach to the utility of assignments, a frequent vice of over-interpretation and subversion.
Boris Meluš (SK)
Boris Meluš is a graphic designer and cultural developer. He co-founded Nová Cvernovka in Bratislava in 2016, which has become the largest creative and cultural centre in Slovakia built from the bottom up. He's currently helping to transform its 1940-50s campus into an environmentally- and socially-sustainable and resilient living lab. His designer practice involves communication, book and interface design. He was the curator of the National Design Award in Slovakia in 2020, and teaches visual communication at the Academy of Fine Arts and Design in Bratislava.
Open Design Studio – Katarína Balážiková (SK), Martin Mistrík (SK)
Katarína Balážiková and Martin Mistrík, Bratislava-based graphic designers, co-founded the Open Design Studio. In 2007-2012 they presented graphic design as an open platform for the development of critical practice, and organised international projects such as Openeon and Visible Data, and initiated workshops, exhibitions, lectures and talks that approached issues from diverse social and political aspects. Katarina finished her doctoral degree at the Academy of Fine Arts and Design in Bratislava, where for five years she tutored her own Critic – Critical Practice in Graphic Design course, on which she taught visual communication students about critical approaches and how to develop their own critical projects that reflect the social environment. She is also an author and designer of the www.criticaldaily.org blogzine.
Ruben Pater (NL)
Ruben Pater is a designer at a moment in time, when more design is about the last thing the world needs. In search for ethical alternatives, he designs, writes, and teaches. He is the author of two critical books on design and visual communications The Politics of Design (BIS, 2016) and CAPS LOCK (Valiz, 2021) He lives and works in Amsterdam, the Netherlands.
Lucia Repašská (CZ)
Lucia is the director and artistic director of the experimental platform D'epog. Through artistic research, she focuses on the limits of audience perception in contemporary audiences. She deals with the phenomenon of actor training and experimental stage work on the grounds of site-specific, drama, intermedia, and performance.
Lucia studied theatre directing at the Janáček Academy of Performing Arts in Brno at the studio of Arnošt Goldflam. In 2015, she defended and published her dissertation at the Theatre Faculty of JAMU, Decomposition Principles in Production Design. During her studies, she had internships in Poland (PWST Krakow) and Denmark (Odin Teatret, Holstebro), working with directors and teachers such as Krystian Lupa, Bogdan Hussakowski and Eugenio Barba.
Ľubica Segečová (SK)
Ľubica studied graphic design and product design at the Academy of Fine Arts in Bratislava. After graduation, she initiated and organised with Eva Kašáková and Maria Rišková the independent festival Self about the intersections of graphic design and society. She is a co-founder of the studio trivjednom (2011) with Silvia Lovásová and Sylvia Jokelová. In 2012-2014 she worked as an assistant in the graphic design studio of the University of Ostrava – Text Forma Funkce under the supervision of Linda Dostálková. Together with Mária Topolčanska, she has been continuously collaborating since 2011 on the creation of hybrid didactic tools for the study of architecture. She has long collaborated with the architectural studios Plural and gutgut on exhibitions, identities, and interior solutions. She primarily works in book design, communication strategies, identities, and exhibition design.
Samuel Szabó (SK)
Samuel Szabó (a.k.a. Samčo brat dážďoviek) is an outside-the-box thinker, prominent figure in the Czech-Slovak underground, experimental and folk musician and performer, and Slovakia's slam-poetry master. His work constructs an alternative world, searching for the surreal aspects of reality and exploring the use of artificial (non-)intelligence in the context of the contemporary post-internet world.
Jan van Toorn (NL)
Jan van Toorn was born in 1932, and is one of Holland's most influential graphic designers. Central to his approach is the application of content-based strategies, resulting in a design practice as a form of visual journalism. In contrast to the more self-contained designs of the modernist tradition, Van Toorn is always striving for designs that are open to different ways of seeing.
Exhibited works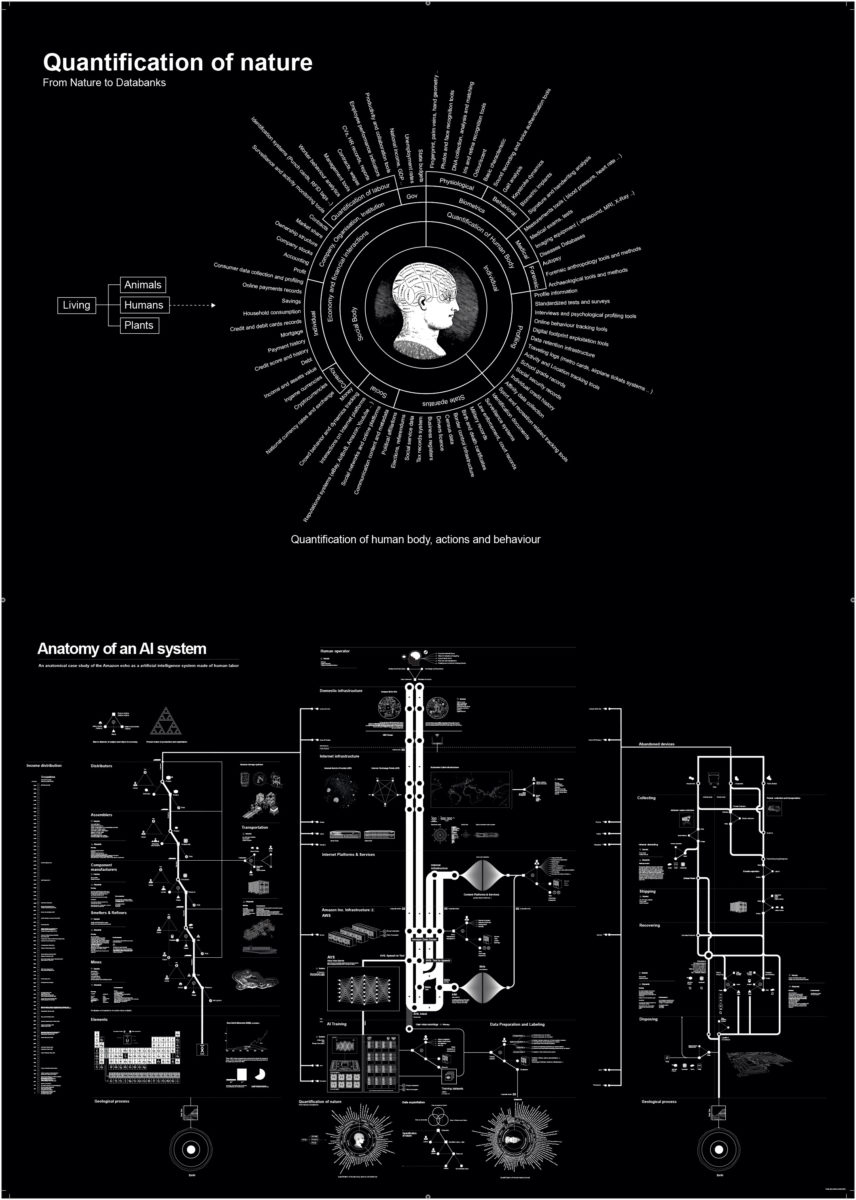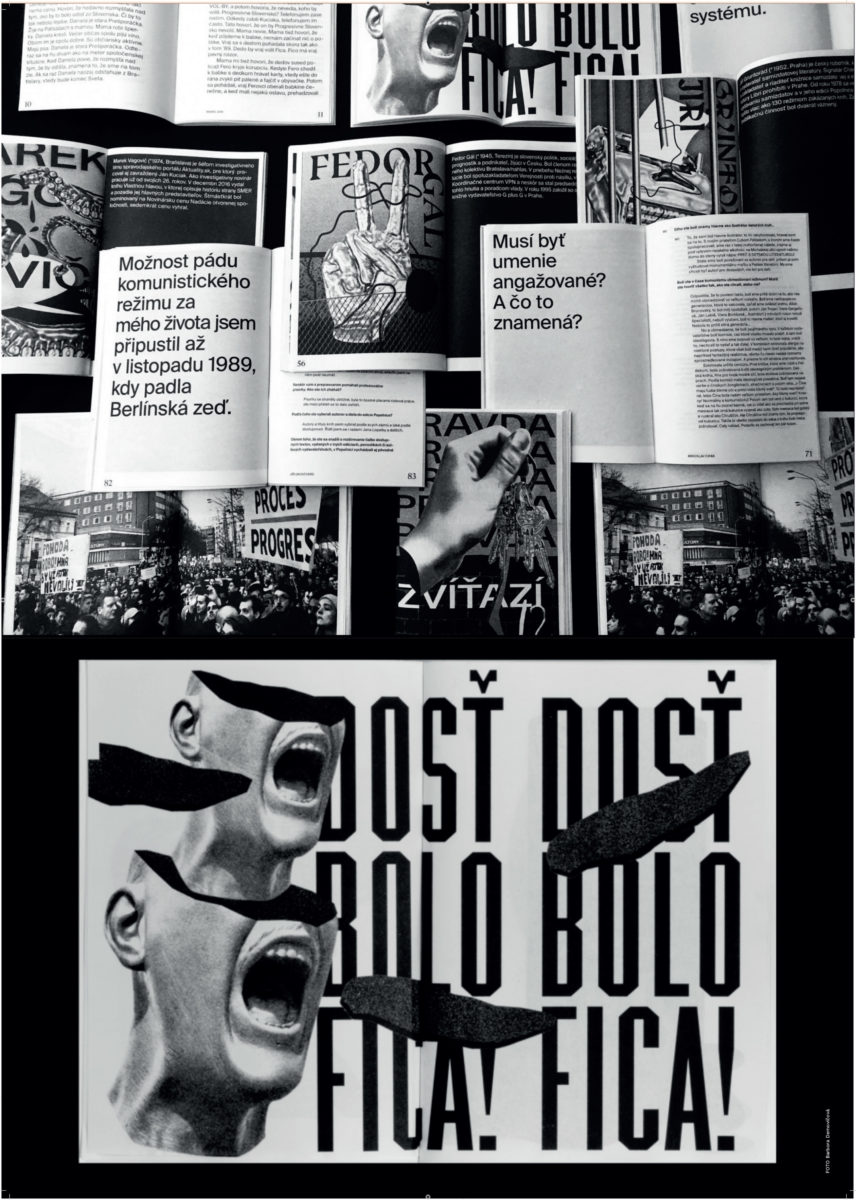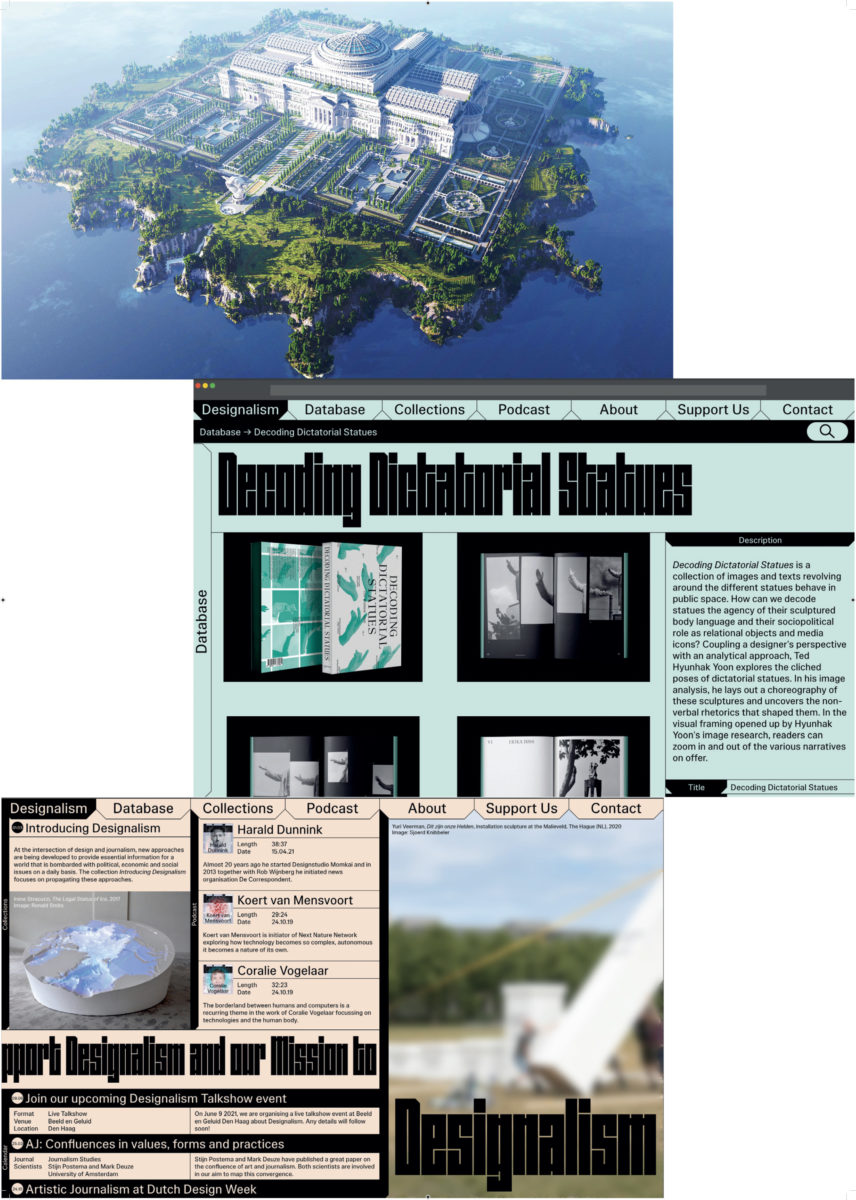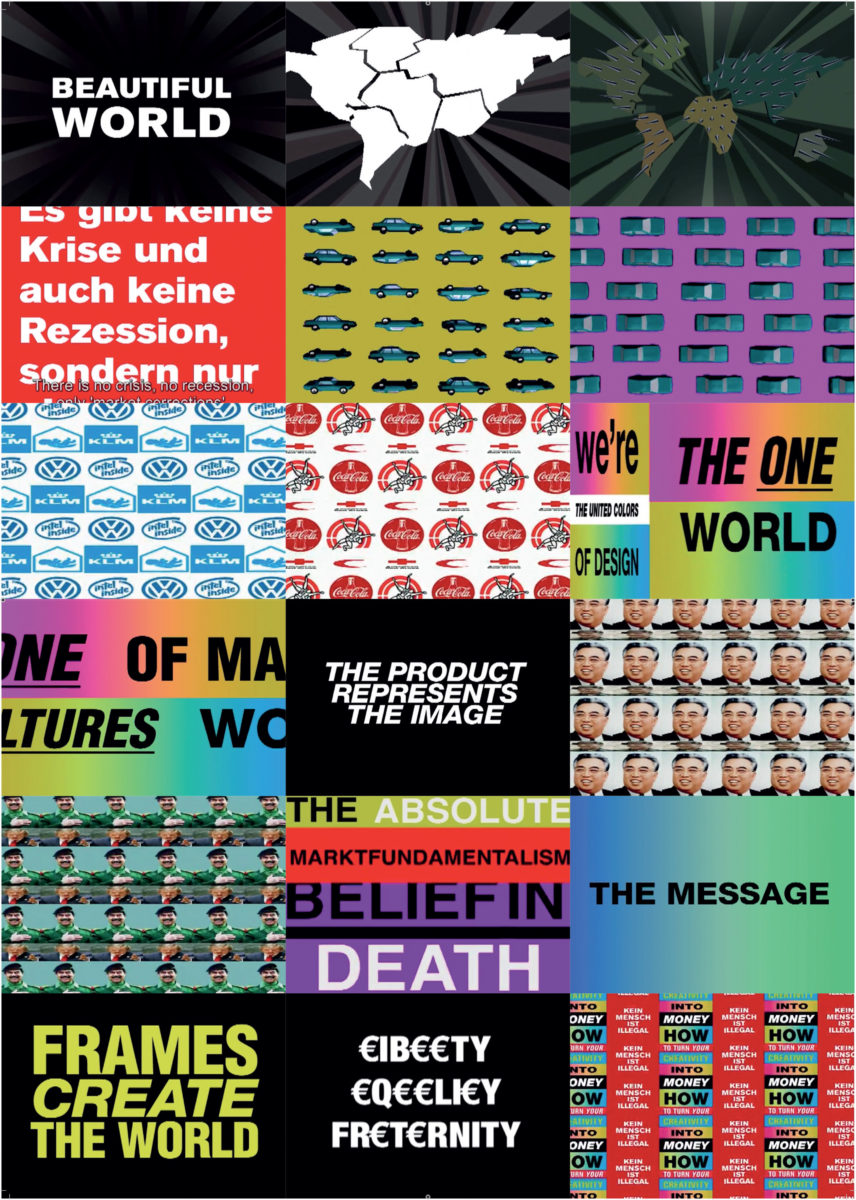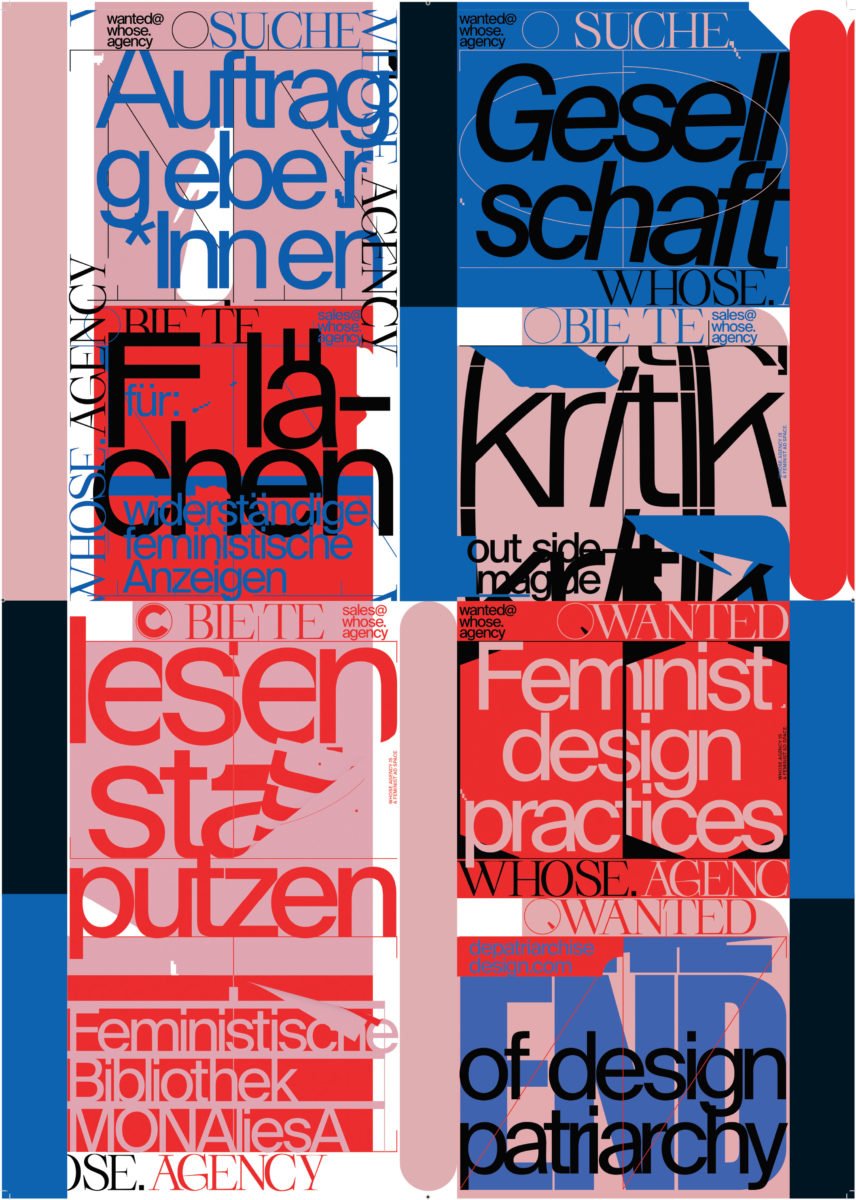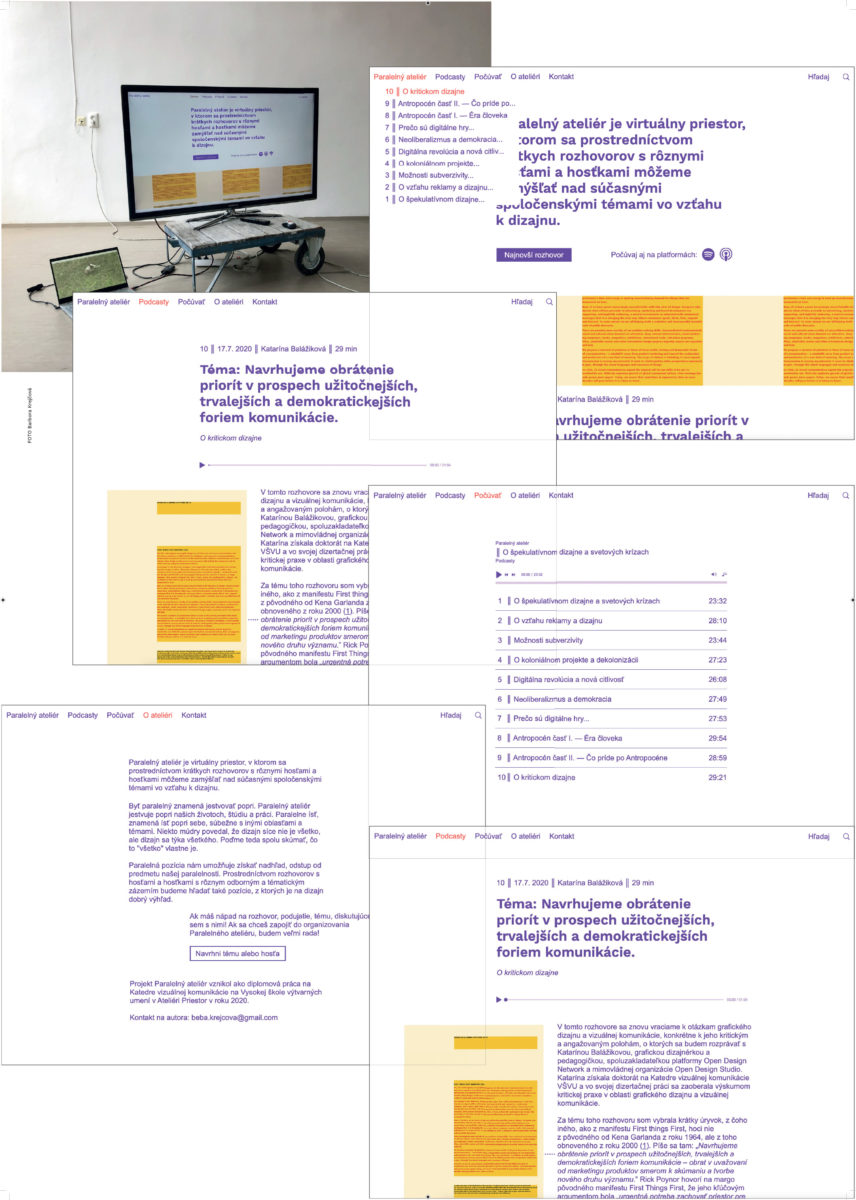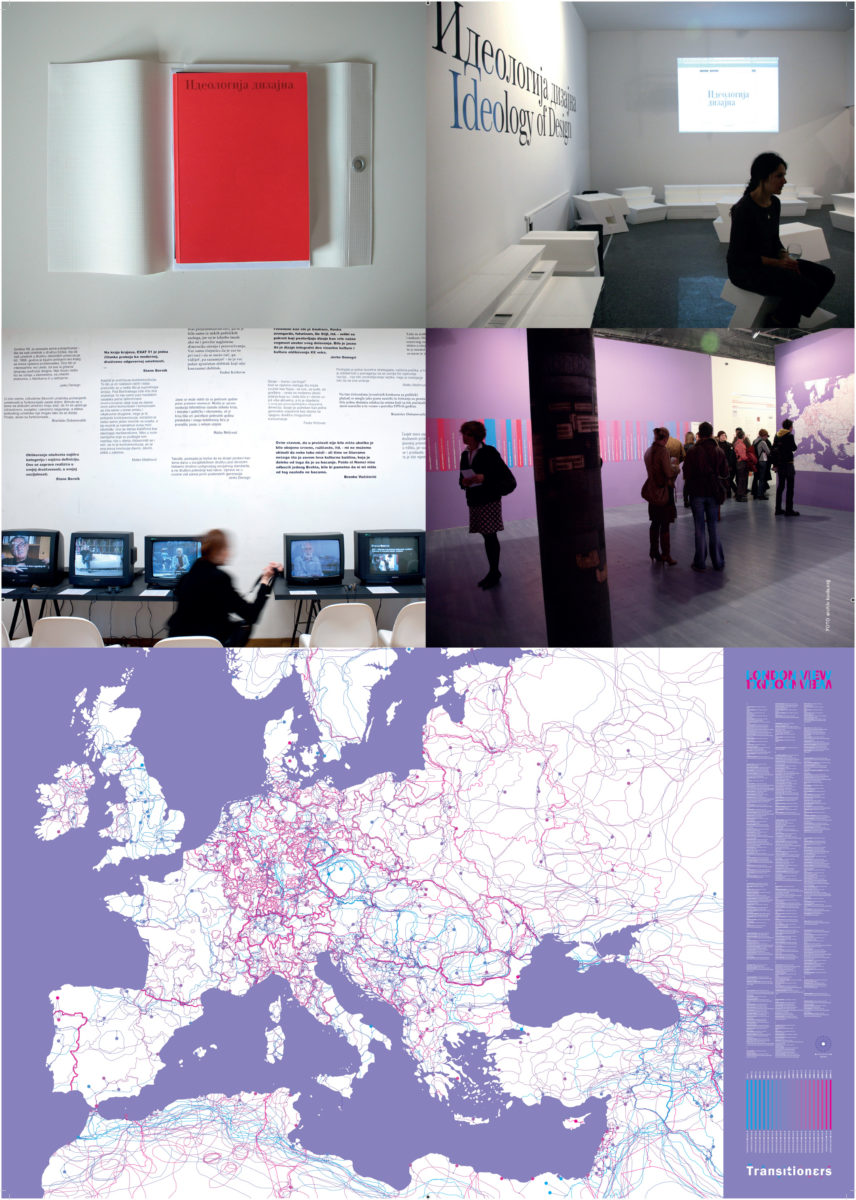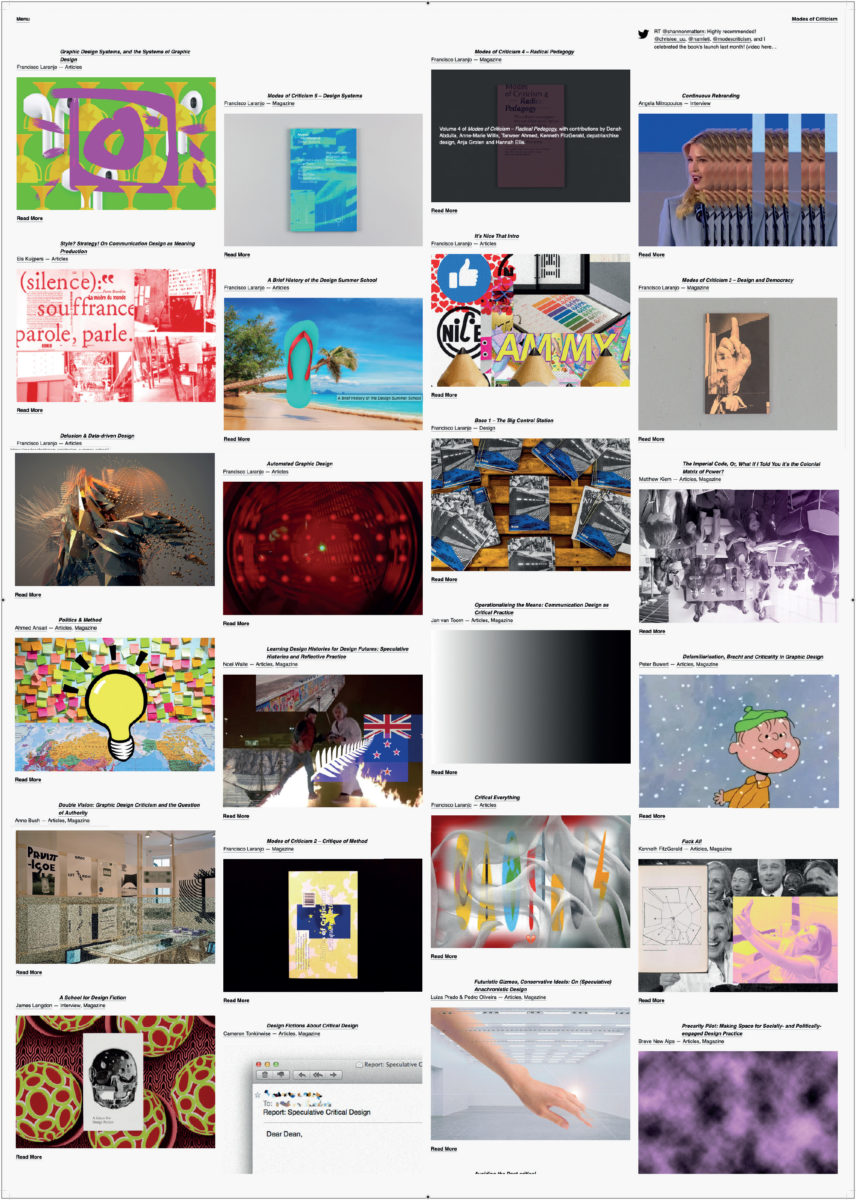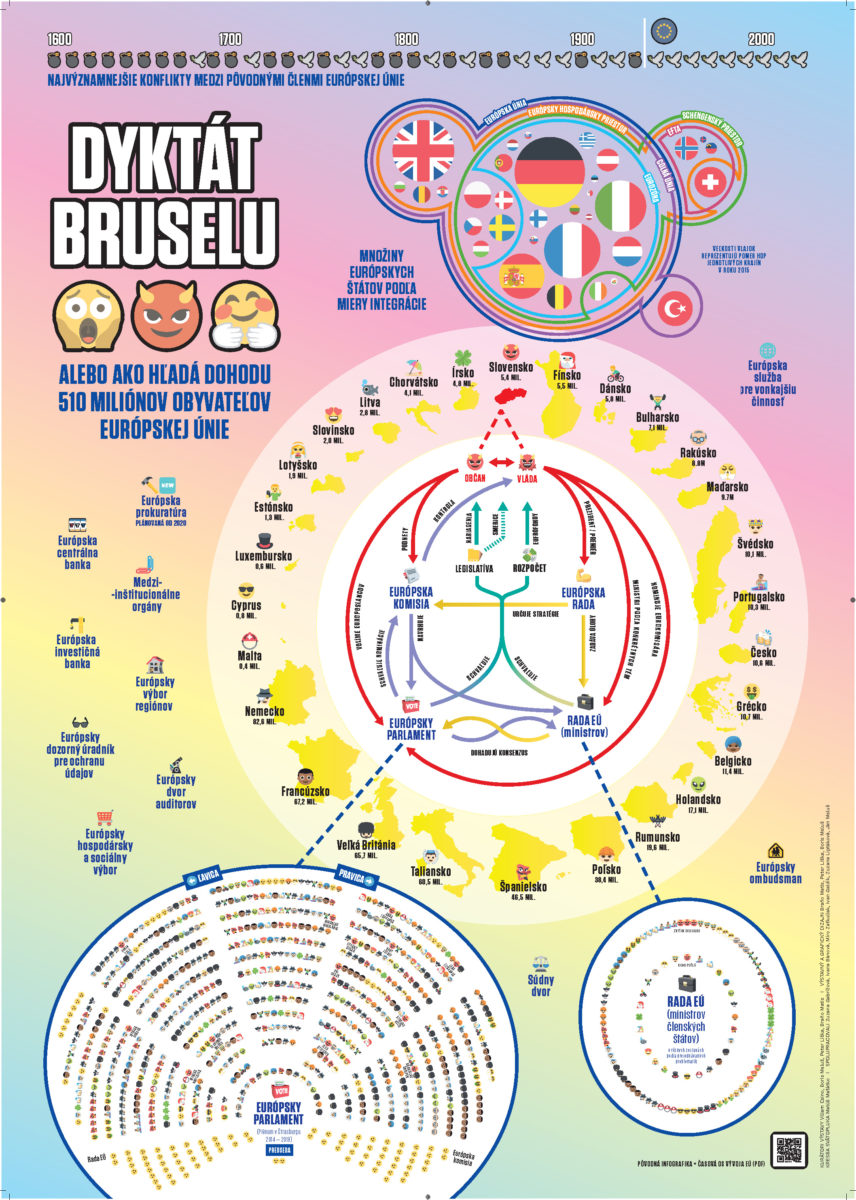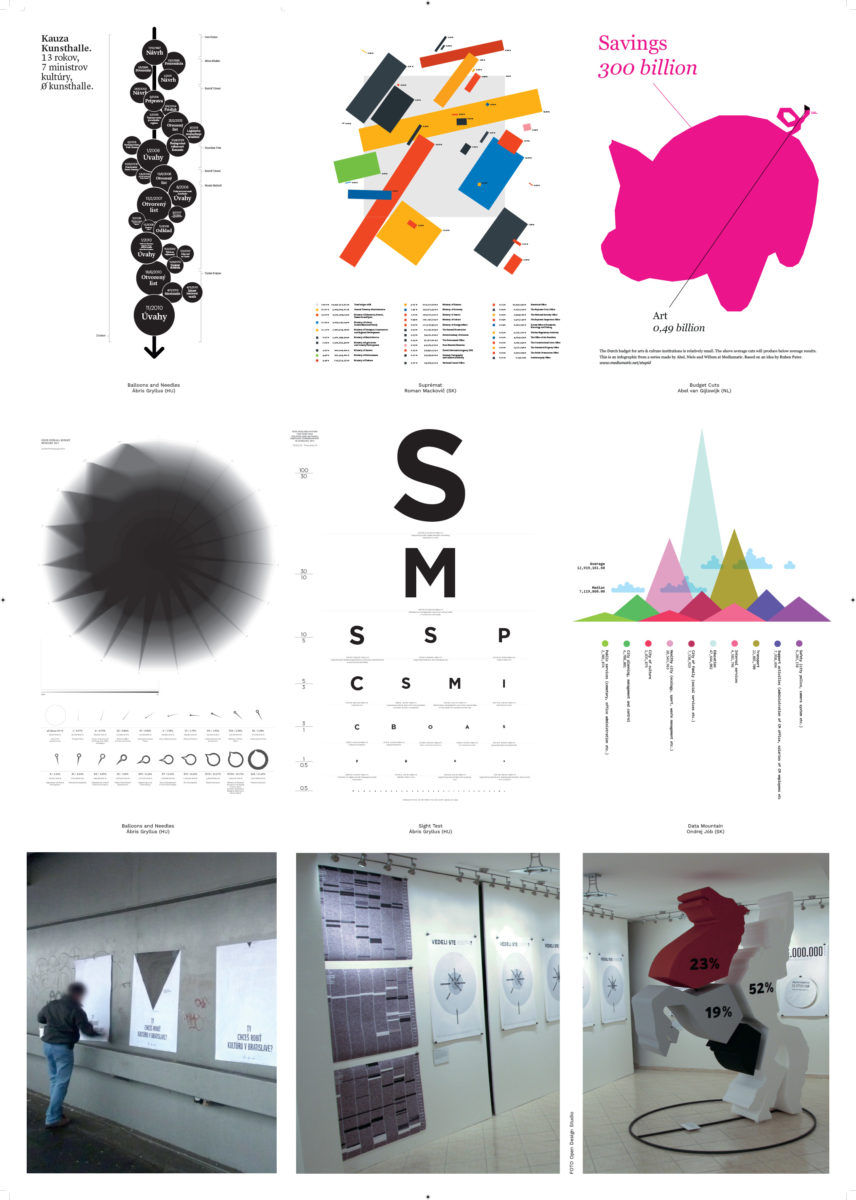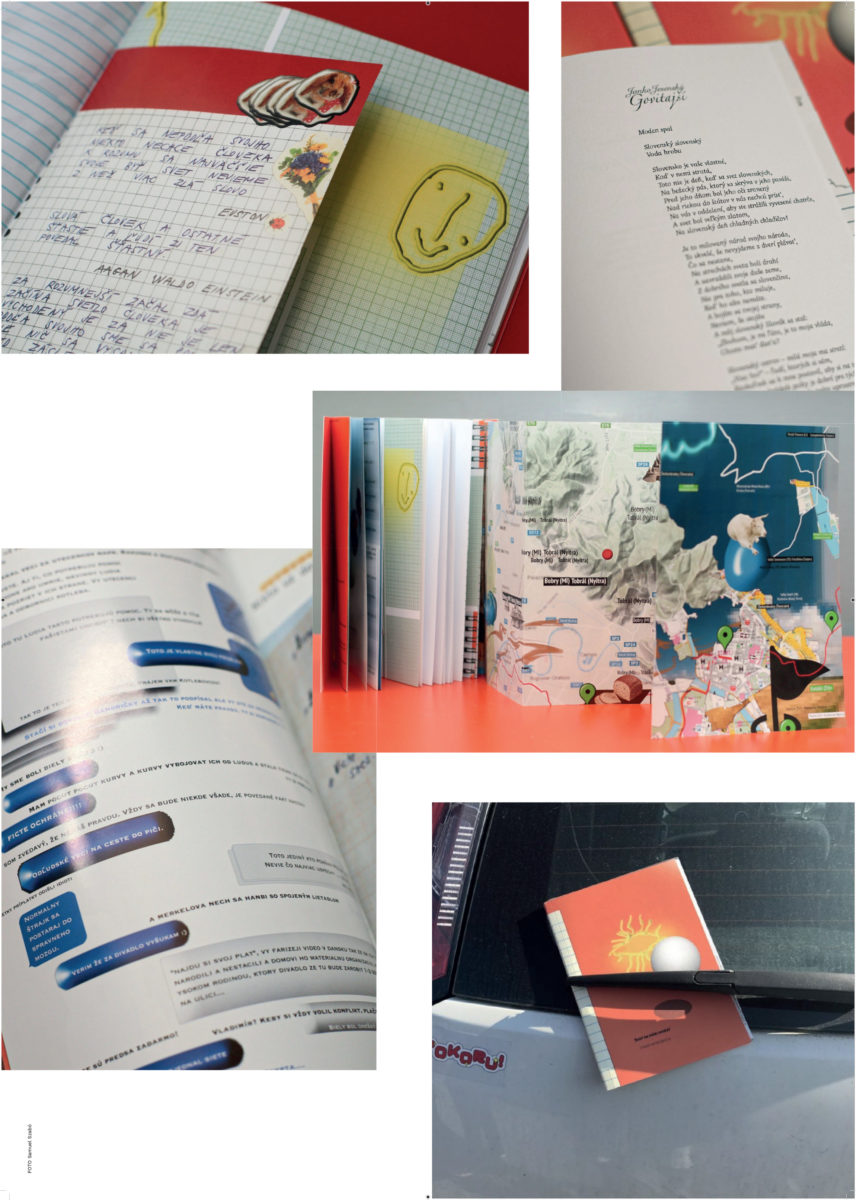 Katarína Balážiková (SK), Lenka Hámošová (SK)
www.critical-design.com
2022